25 SEPTEMBER 2012 – 3 OCTOBER 2012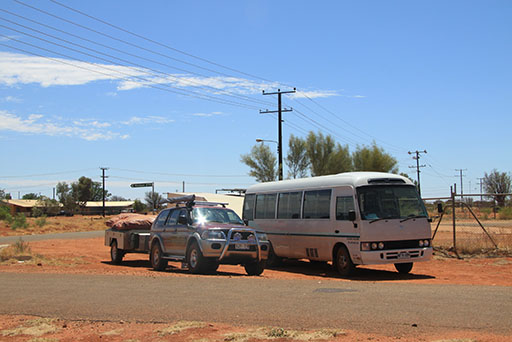 A team of 14 students from Paradise College of Ministry wanted to share in word and deed the good news of Christ's love to the community of Papunya and neighbouring outstations.
This community has a population of about 200 aboriginal people and they are in contact with other people from two different outstations.  A Christian leader from this community expressed his desire for someone to visit them and take photos so that others can be aware of aboriginal communities worshiping and loving God.  They had no ministry for the children of Papunya.
We wanted to go on this mission because of God's compassion and His commission.  God has commanded us to go and make disciples of all nations (Matthew 28:19).
This outreach also increased our own faith and experience of Christ's love and power.  The gifts of different students were identified, utilized and coordinated to get together a strong team who could make a difference in other people's lives.
Like many missionaries we did not concentrate on our limitations, but we took on this challenge and believed that the presence of Christ would turn our five loaves and two fishes into enough so that we could reach out to this community.  We went into this mission by His guidance and with His presence.
INFORMATION ABOUT PAPUNYA: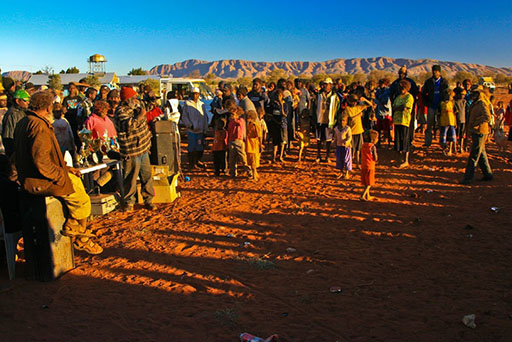 Papunya is 240km west of Alice Springs with some single lane sealed and unsealed roads.
The current population is about 200.
Language spoken: Luritja, Pintupi and others.
Permit required: Papunya is restricted Aboriginal land and requires permits to travel and stay on their land.
Elders in the community:  Sid Anderson and Sammy Butcher
Lutheran church played a big role in the history of Papunya because they operated the missions at Papunya.  The Lutheran church still exists today.
Amos Egan is the AOG pastor of a small Pentecostal group of people.
Papunya is also known as the birthplace of contemporary Australian Aboriginal art. They call it the Papunya Tula.
Papunya has its own band called the Tjupi Band.
 HOW DID WE GET THERE?
We went with a 22 seater bus pulling a trailer and a four wheel drive, pulling a camper trailer.
It took us 2 ½ days of travel to get there and 2 ½ days of travel to get back home.
We slept over in Coober Pedy andAlice Springs.
OUR GOAL: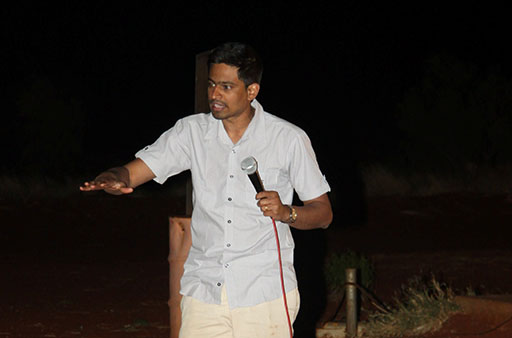 To reach out cross-culturally and show that we care, helping people emotionally, socially and spiritually.
To introduce Jesus to people by preaching the Gospel
To give people the opportunity to connect with Jesus by responding to an altar call
To reach out to the children and supply them with resources for Children's Ministry
To pray for the sick and for other needs
To bless them with bibles
To bless them with free clothing
Matthew 24:14
And this gospel of the kingdom will be preached in the whole world as a testimony to all nations, and then the end will come.