The community of Yuendumu is located 1824km from Adelaide and 290km North West from Alice Springs along the Tanami Highway, which branches off the Stuart Highway 25 km North of Alice Springs.
A team of eight went to the community of Yuendumu (via Papunya) from 30 September to 12 October 2013.  We traveled by bus, spend a night at Coober Pedy and a night at Alice Springs before we head off to Papunya for a couple of days.  From here we went to the community of Yuendumu where spent four days of ministering.
"Acts 16–17: The Apostle Paul's missionary tours were not a one-man show. Rather, Paul gathered around him a team that included at least Silas, Timothy and Luke.  Paul's ministry and outreach were, in actuality, accomplished by a small group, working together as a company of God's ambassadors. As the disciples' gifts and talents were coordinated, new strength and resources were pumped into the emerging church." [Barker:108]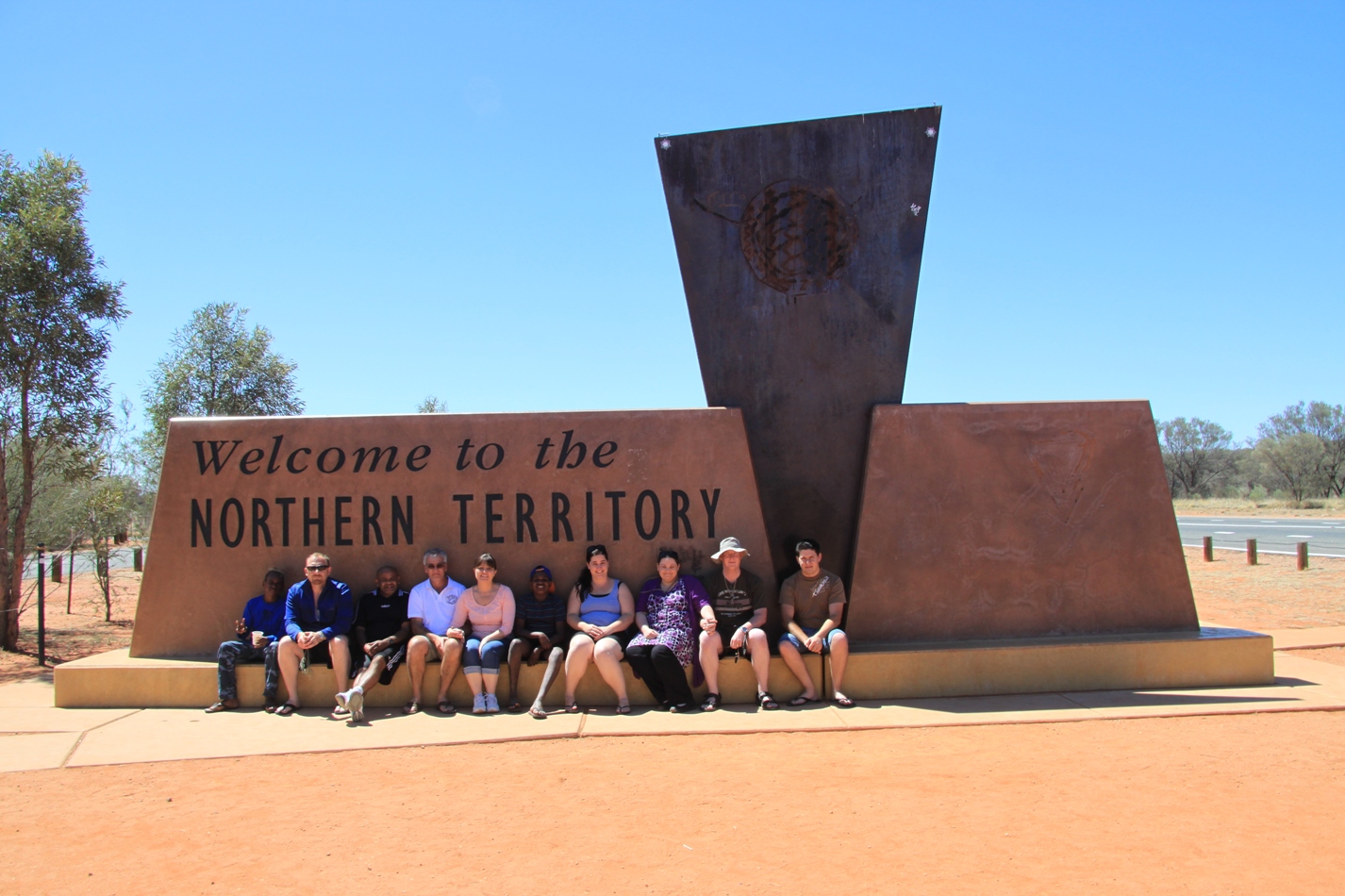 We spent days on the road to reach the communities of Papunya and Yuendumu.  It was a great experience to see many eagles, a wild camel and wild horses along the road between the two communities. We drove on unsealed and single lane roads and sometimes had to get out the way of road trains.  The outback is a special place to travel through.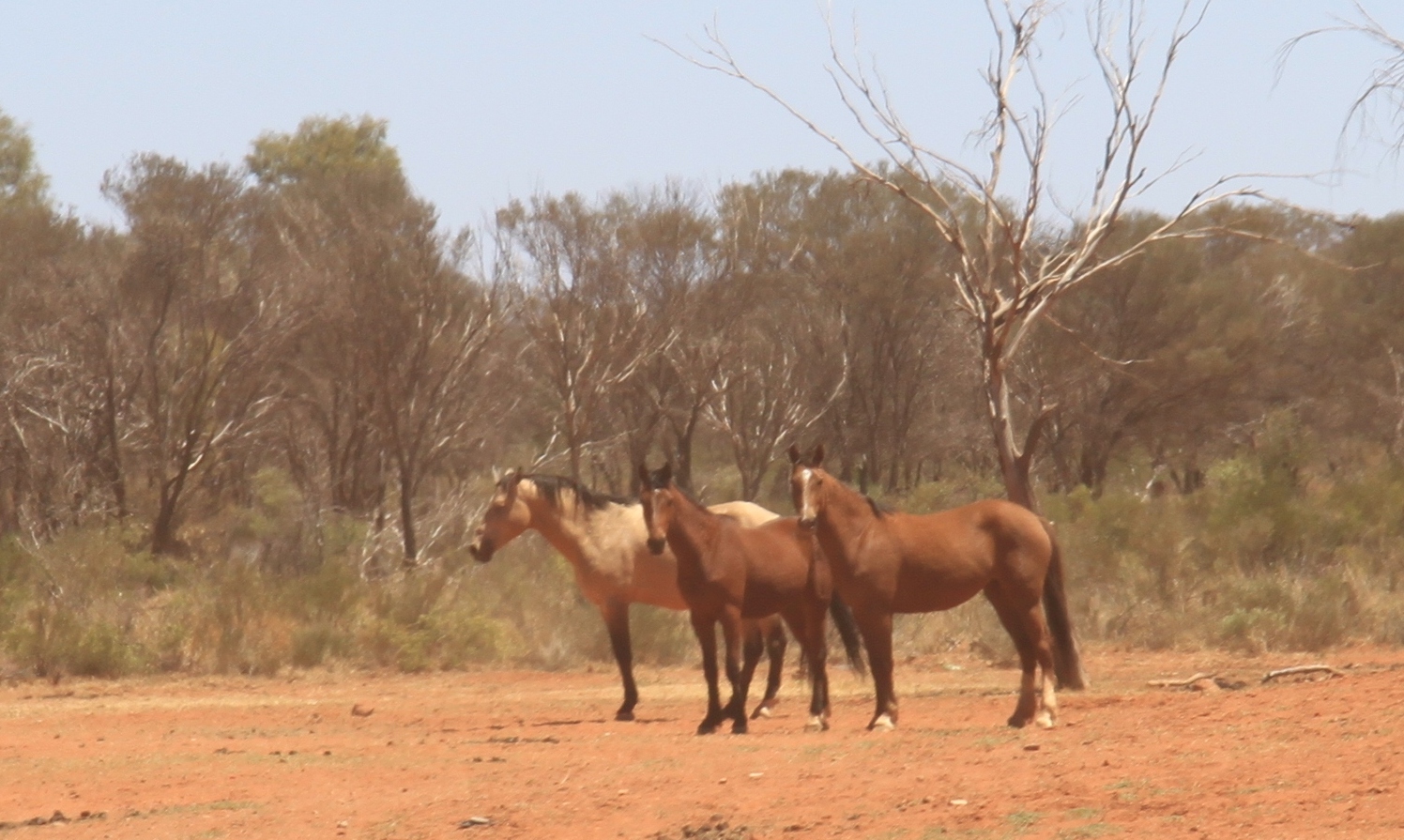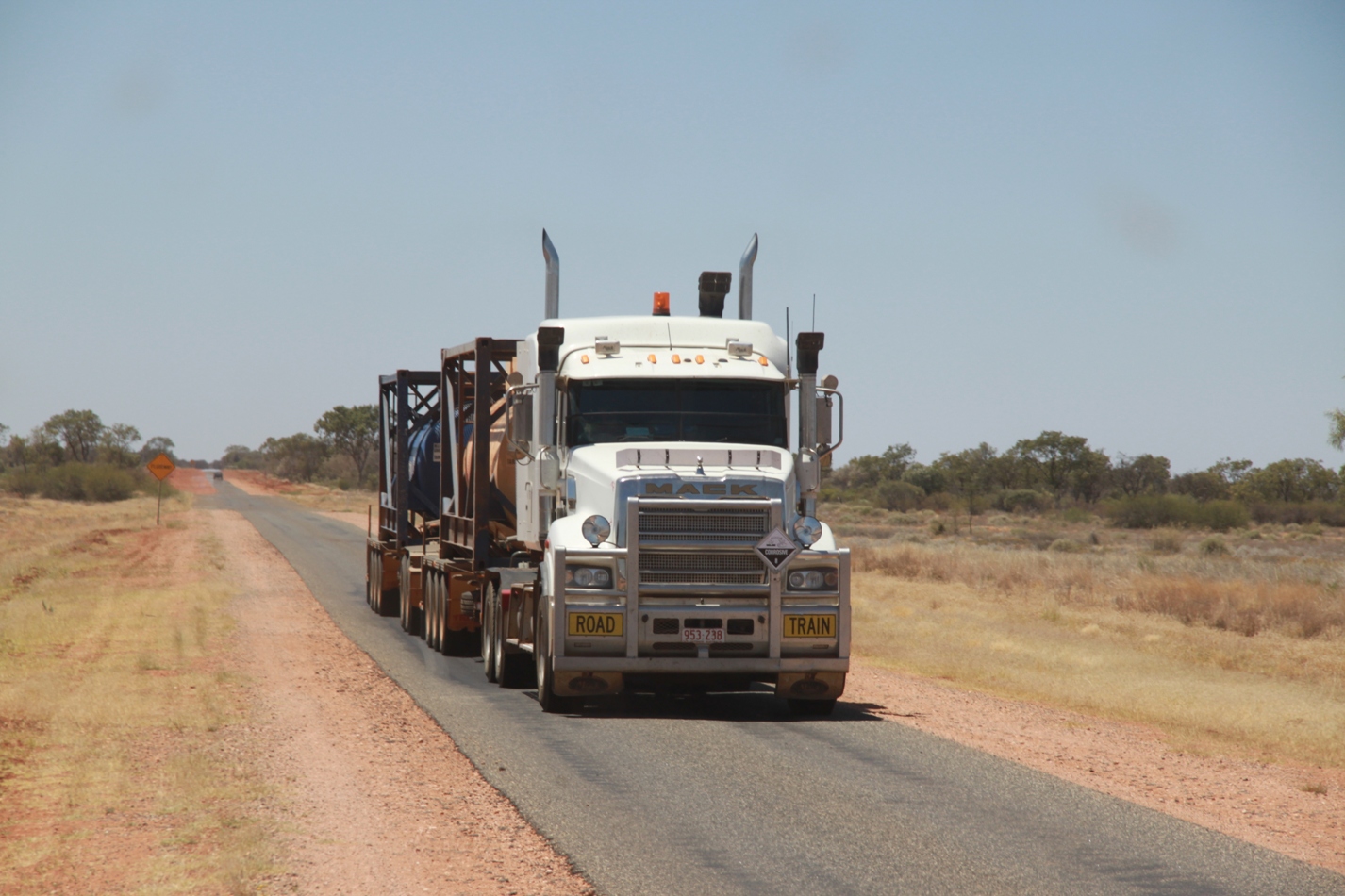 We experienced God's goodness in so many ways.  Two boys travelled with us to Yuendumu and spent five days with us.  This was not just a blessing to them, but also to all of us.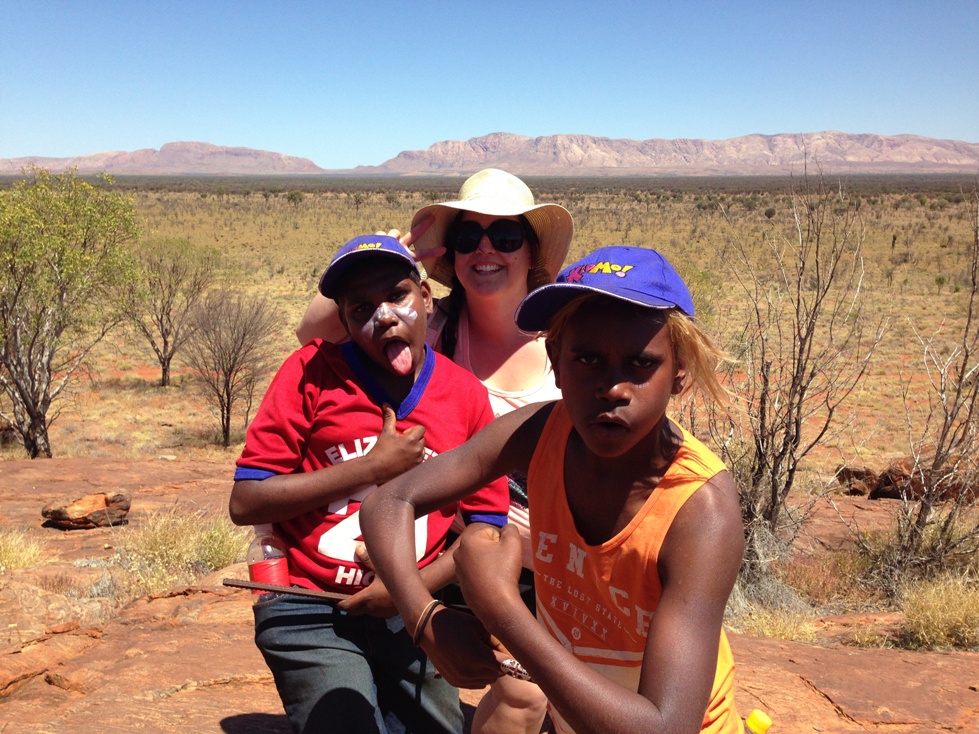 God provided accommodation in Yuendumu and we didn't need to camp in 40 degree heat.  He also provided free accommodation in Coober Pedy, where we slept over in the AOG church. We met new people and built strong relationships.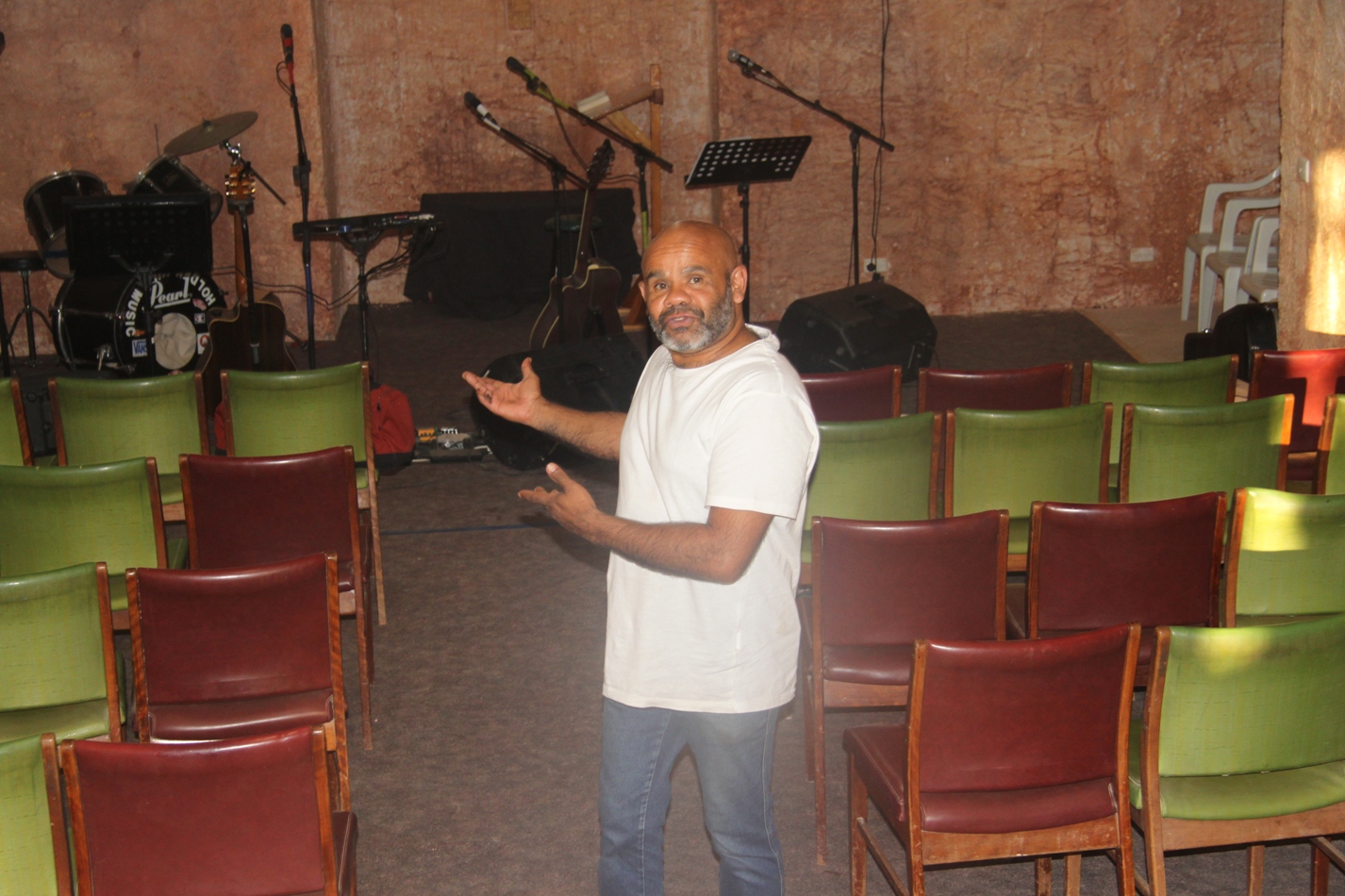 God also used us to bless others.  We were able to take bags full of good second hand clothing to Yuendumu and blessed the ladies with some toiletries.  Thanks to Foodbank, we were able to take boxes with oranges to share with the people from Papunya and Yuendumu.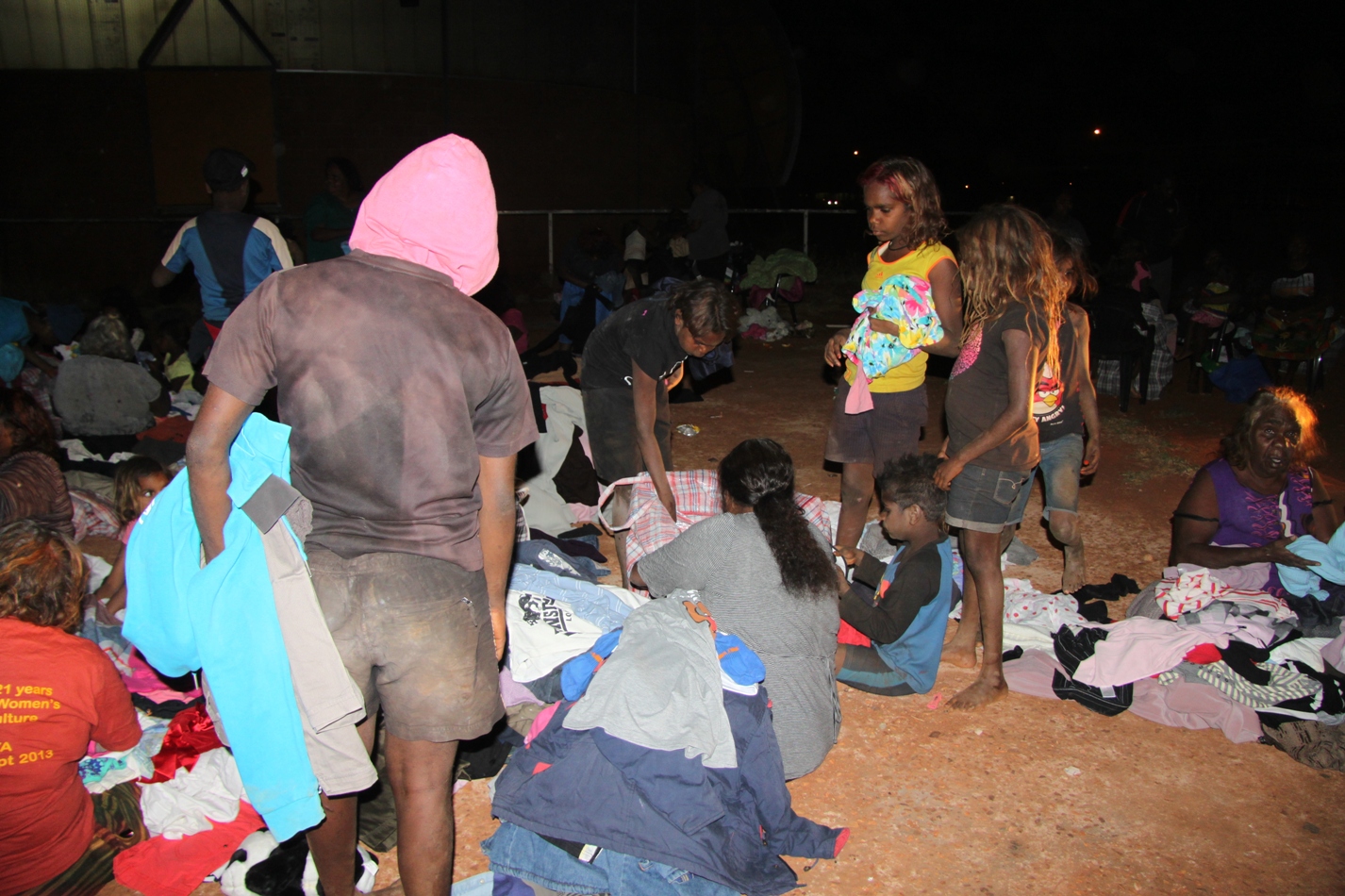 I bought a pre-paid electricity card for our hostess, but she wasn't using pre-paid electricity, so we knew that God had a plan to bless someone else.  The day we did Children's Ministry a man asked if he could sit on the chair next to me.  We started talking about the ridiculous prices of the shops in these communities and I said to him that I wanted to bless him with a $50 pre-paid electricity card.  He looked at the card and asked me if we could give him a lift home, as he has no electricity and had to put it in immediately.  God provided for this man.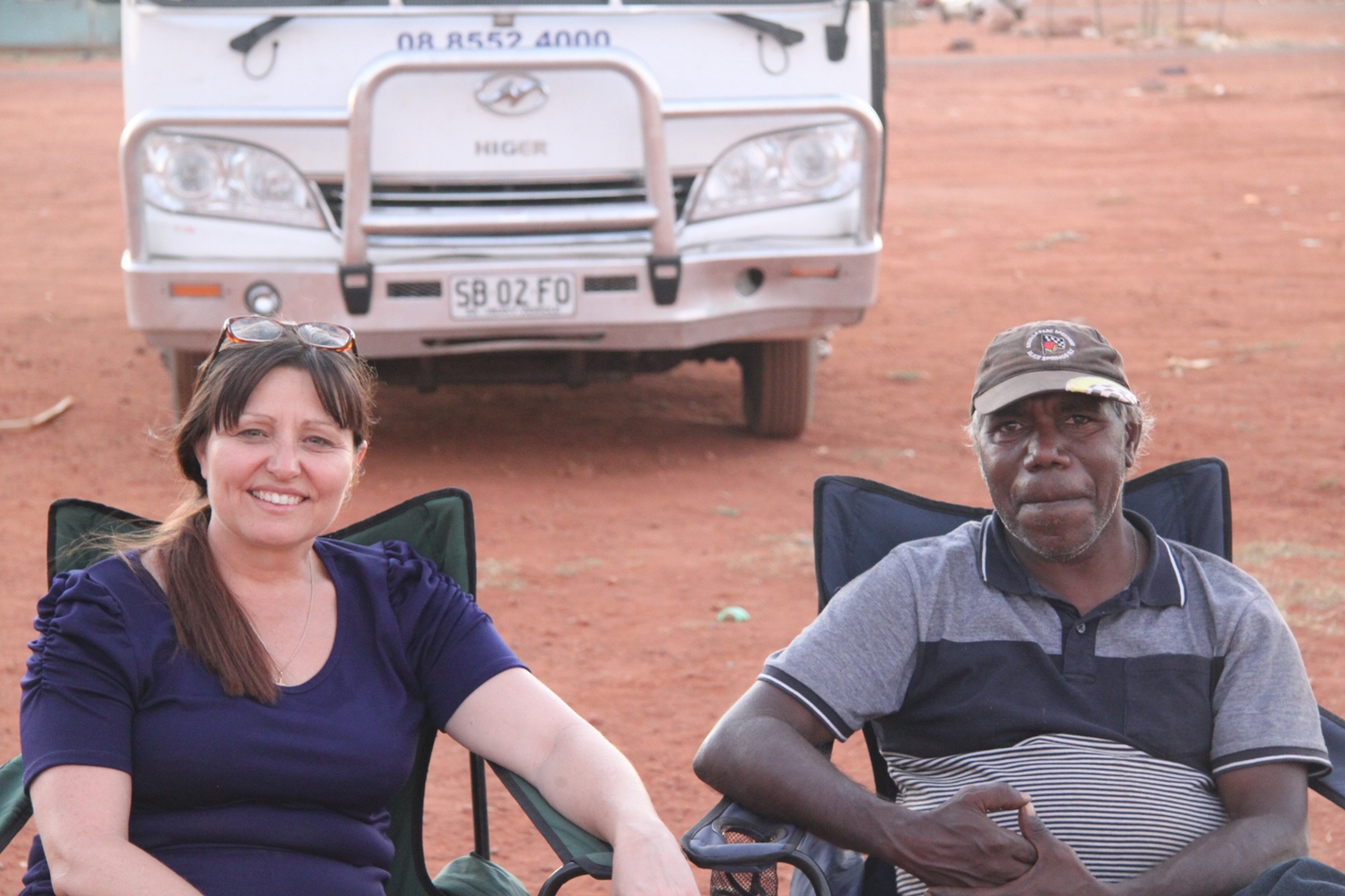 Two of the team members gave life changing and powerful testimonies and people from these communities could relate to the struggles that they had to go through before God saved them.  This was such an important part of our ministry as the people from these communities had to hear that Jesus can make a difference.  We worshipped under the stars with wild horses and wild cattle only metres away.
We had a speaker with a sincere and beautiful heart who shared messages of God's acceptance and love to the people from these communities.  We prayed for people's needs and for healing.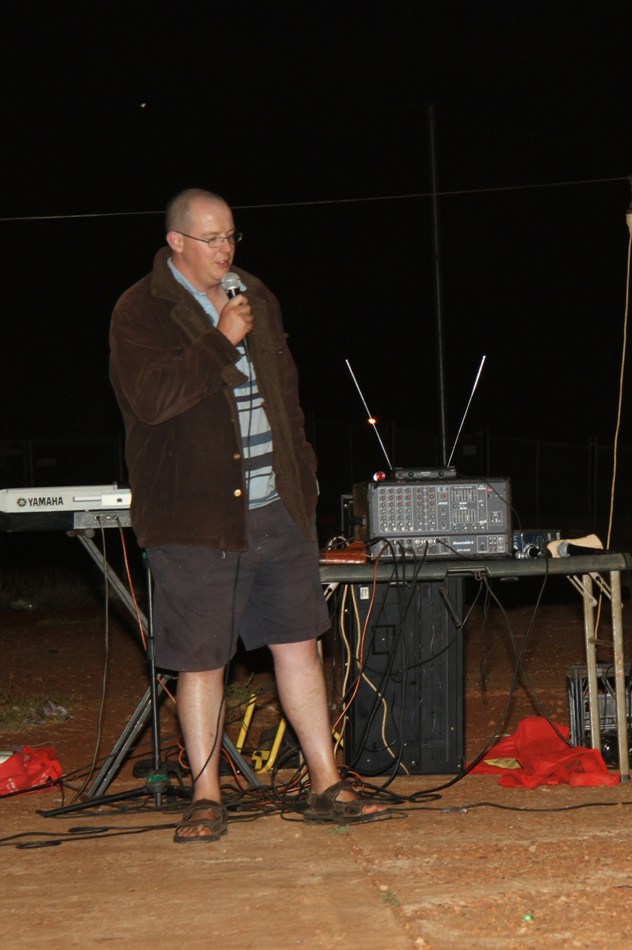 The children enjoyed the puppets and games.  It was special spending time with these children.  We believe that our focus should be on them.  Today's boys are tomorrow's men.  We want to invest in them.  The world only offers heartache and struggle, but in Jesus there will always be hope and a future.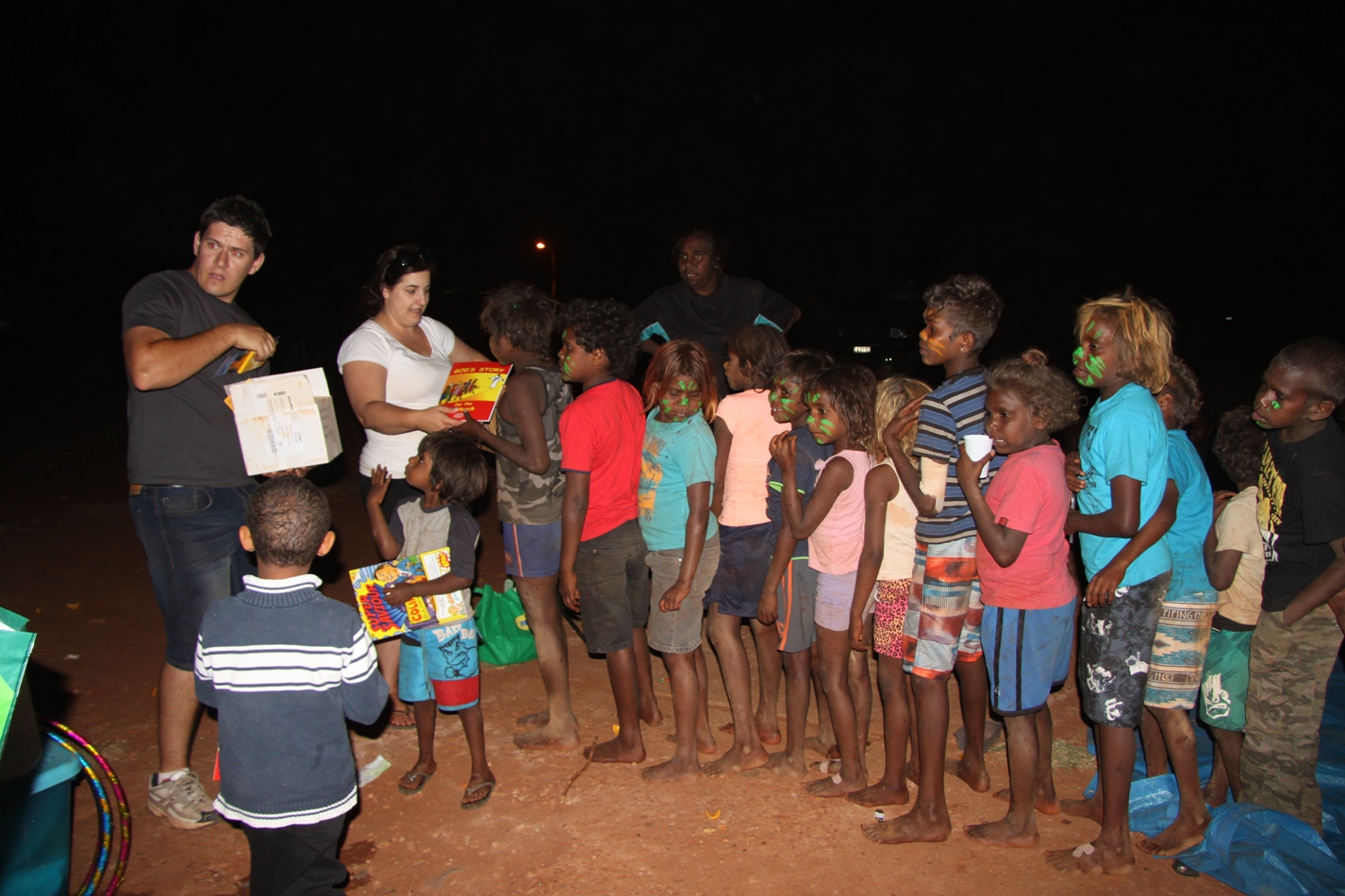 For the first time we took our movie screen and projector to the outback.  We've shown 'The Passion of Christ'.  Children and adults had all their attention on the screen.  Cars pulled in and people watched from there.  This was a very effective tool to communicate the love of God for everyone of us.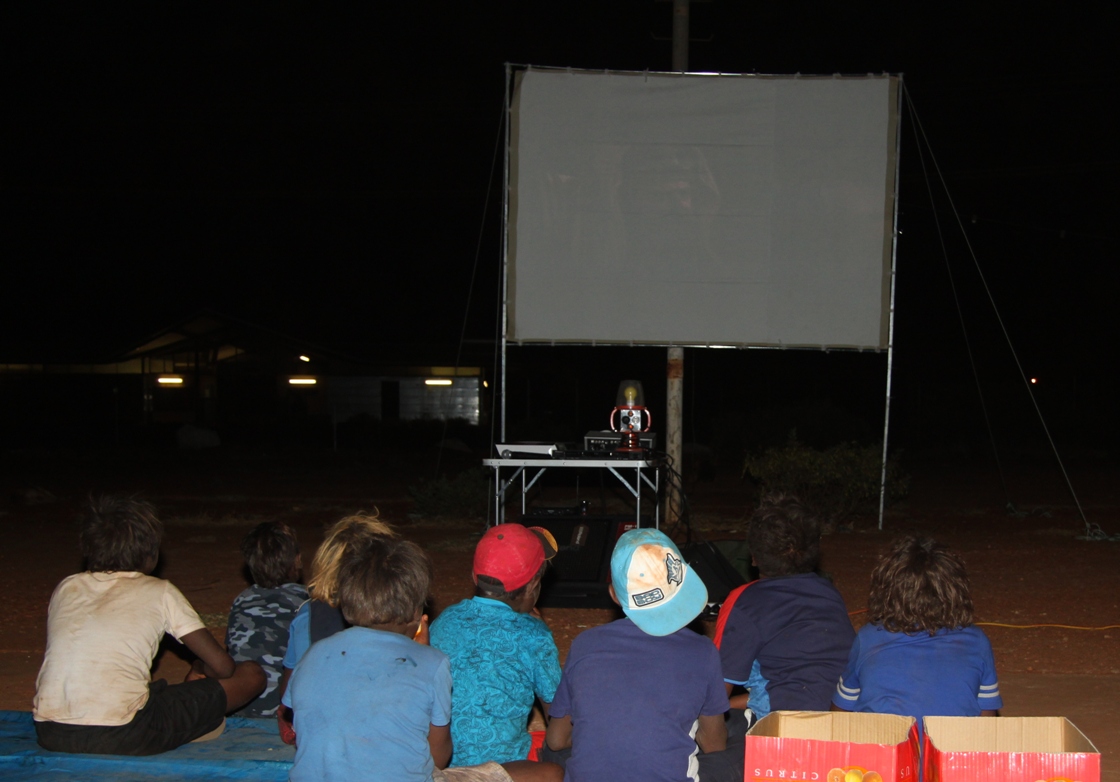 The Pentecostal church in Yuendumu does almost not exist.  The leaders find it hard to have church and asked us to pray for them.  People from this community desperately need the freedom that only Jesus can give, but most have not yet realised that.
Women ask for prayer for their children and grand children.  They suffer domestic violence and alcoholism and crime is something they live with every day of their lives.  Like Bess Price, a politician who lived in Yuendumu all her life said to ABC News 24:  "They are helpless and they have a hopeless lifestyle."
She confirmed what I believed God spoke to me about when we were in Yuendumu and that is that our focus should be on the women and even more so on the children.  She wants to make sure that the communities of Papunya, Yuendumu and others have a better lifestyle in the future and she said this about the children:  "… and for our children because children are important and we have to make sure that we improve the situation now, not later on, for these kids."
I listened to this woman talk about her people, saying that it is better for her own grand child to be in jail at the moment, as it keeps her away from drinking every day. I know they fight a battle against alcoholism.  I also know that the government programs might not solve this problem, but I know without doubt that Jesus can.  Bess wants them to 'fix' their own lives.  I agree with her again.  They can fix it by choosing Jesus, who will set them free from all bondages.
We know the way and the truth and God has commissioned us to tell this to the world.  We will be going back next year.