A team of 17 left for the Northern Territory outback on the 18th of April 2016.  It was a long and tiring journey, as the bus did not behave very well.  We got to Alice Springs a day later than scheduled and after the bus was repaired we were able to drive on to Yuendumu for ministry.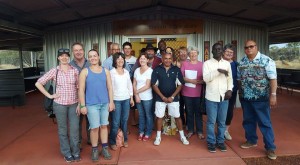 People from different communities in the NT outback all came together that weekend and we had ministry, the outback way.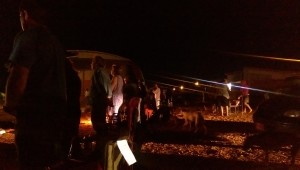 We found the Baptist church to be in a neglected condition and the men cleaned the yard while other members of the team cleaned the inside of the church.  We showed an act of love towards our Baptist brothers and sisters.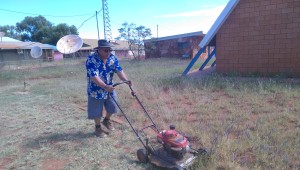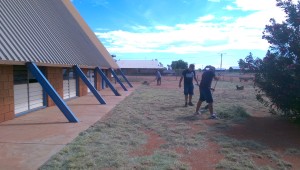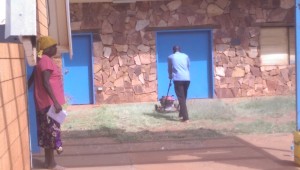 Praying for people's needs at their homes during the day and sing-alongs and ministry during the night kept us busy until late every day.
We had a whole day of conference on the Saturday and we were blessed by the people from the outback.  God healed a lady who didn't have complete hearing in her one ear and saved others.  We baptised a young girl and prayed with many.  God has moved among the people and changed lives.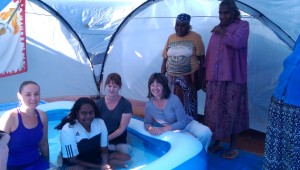 On Sunday morning, we joined the Baptist church and worshiped with them.
In Alice Springs we hit the streets and prayed for many.  More than 500 tracts and many bibles were given out and people got saved.  Praise God.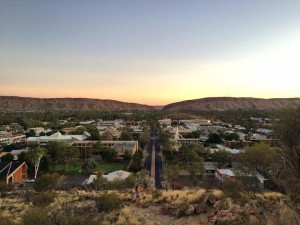 We also visited the old age home and blessed the residents with beanies that were donated by beautiful Anglican ladies from the Adelaide Hills. Many children were also blessed by receiving beanies and we shared some with a local church to give to their congregation on Mother's Day.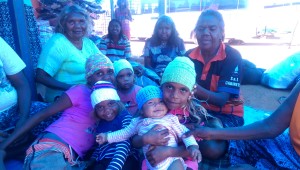 It was great ministry and our experiences changed us for ever.