Lack of Health Care Access, Prompt us to Action
The lack of adequate health care access should be a concern to each one of us, and prompt us to action. Jesus is our example:
"And Jesus went throughout all the cities and villages, teaching in their synagogues and proclaiming the gospel of the kingdom and healing every disease and every affliction. When he saw the crowds, he had compassion for them, because they were harassed and helpless, like sheep without a shepherd. Then he said to his disciples, 'The harvest is plentiful, but the labourers are few; therefore, pray earnestly to the Lord of the harvest to send out labourers into his harvest.'"
Matt. 9:35-38 (NIV)
Medical Outreach to the Brick Makers
Partnerships
Grace of God Church, Faisalabad

Hosts
Translators
Volunteers
Suzhou International Fellowship (SIF)

Team members
Prayer support
Financial support
Pakistani Medical Professionals

Medical support
Translators
Long term follow up and treatment
Pakistan Embassy – Canberra
We will abide by everything lawful when it comes to practicing medicine and distributing pharmaceuticals.
 "Be subject for the Lord's sake to every human institution, whether it be to the emperor as supreme, or to governors as sent by him to punish those who do evil and to praise those who do good. For this is the will of God, that by doing good you should put to silence the ignorance of foolish people."
1 Peter 2:13-15
Vaccinations and Health Check-up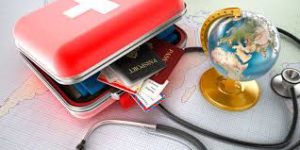 It is important to consider our own physical and mental health before travelling to Pakistan. I want to encourage you to have vaccinations before we travel. At least eight weeks before we depart, make an appointment with your doctor for a basic health check-up, and to discuss our travel plans and any implications for your health, particularly if you have an existing medical condition.
Logistical Arrangements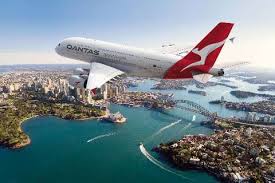 Transportation
Travel from Adelaide International Airport to Lahore International Airport, Pakistan.
Travel with Rental Vehicle from Lahore Airport to Waris Pura, Faisalabad.
Travel to different brick yards and villages with rental vehicle.
Travel back to Lahore Airport with rental vehicle.
We will take out comprehensive travel insurance that will cover any medical costs, including medical evacuation.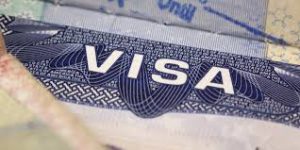 Our hosts – Grace of God Church, Faisalabad –  will provide us with a letter of invitation. Visa applications will be done, just after our flights to Pakistan are booked.
It is the responsibility of all team members to provide the following documentation for visa applications:
Photocopy of passport (of first four pages). Passport should be valid for minimum period of six months.
Two recent passport size coloured photographs (with white background)
Reference letter from your present employer. If self-employed, any document proving your status as such.
Personal Bank Statement for the last six months, duly signed & stamped by the Bank.
Travel itinerary. (Admin to provide)
Home address should be provided.
Any other document(s) that can be helpful in processing of the visa application.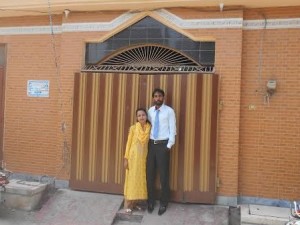 Lily of the Valley Home, Faisalabad, Pakistan
The team will travel from Lahore Airport directly to our accommodation at Waris Pura, Faisalabad.  The Lily of the Valley home is the home of Influential Missions from where all humanitarian programs are run.  Our hosts are Asher Zia and Sadaf Asher, who will prepare the rooms for our stay.
This is not at the standard of a hotel, but we will make sure that you are as comfortable as possible.  Note that load shedding is in place at this home and we don't have a generator yet.  There will be times when we won't have electricity, but our hosts have things in place for those times.
It is usually my task to look after the well-being of the team during outreaches and it will not be any different this time.  I will mainly be responsible for your meals, with the help from local women.
We will buy bottled water to use.  Not all bottled water is safe to use, but I will make sure that we buy the ones that are.  http://www.pcrwr.gov.pk/
Security will be organised by the local church and we will always be accompanied by locals.
Although the security situation in Pakistan is unstable, we are travelling to a safe area for our medical outreach.  We will exercise a high level of caution and will appoint local people as security guards, while we are running the medical clinics at the brick yards and villages.
Culture and Customs
There are strong Islamic codes of dress and behaviour in Pakistan. We have to take care not to offend. Our hosts will give us advice.
Women will wear clothing that cover legs and arms.
Physical contact between men and women in public should be avoided.
It is against the law to convert a Muslim to Christianity. It will be a high risk to openly do evangelism in Pakistan.  Most of our patients will be Christians and will be in need of prayer, comfort and counsel.
Areas of outreach
Our host, Asher Zia, gave me a list of brick yards and villages where people are in desperate need of medical attention.  These places are not too far from the Lily of the Valley Home, where we will stay.  There can be up to four brick kilns at one of these places.
Manawala – 13km
Chak No 225 – 4km
Chak No 226 – 6km
Makowana – 20km
Gati – 12km
Wanpeer – 8km
Jaranwala  – 37km
Planning: 5/01/18 – 27/01/18
| | | |
| --- | --- | --- |
| We          3/01/18 | Departing Adelaide | |
| Fr            5/01/18 | Arriving Lahore – Sleep over | |
| Sa          6/01/18 | | |
| Su          7/01/18 | Food Parcel Day and Immunisations | |
| Mo          8/01/18 | Sewing School Graduation and Women's Meeting | |
| Tu           9/01/18 | Brick Yard Field Clinic | |
| We        10/01/18 | Brick Yard Field Clinic | |
| Th          11/01/18 | Brick Yard Field Clinic | |
| Fr          12/01/18 | Midwife at Lily of the Valley Home | |
| Sa         13/01/18 | | |
| Su         14/01/18 | Toba Tek Singh Sunday Service | |
| Mo        15/01/18 | Brick Yard Field Clinic | |
| Tu         16/01/18 | Brick Yard Field Clinic | |
| We        17/01/18 | Brick Yard Field Clinic | |
| Th        18/01/18 | Midwife at Lily of the Valley Home | |
| Fr         19/01/18 | Sadaf's Home Town – Hafizabad | |
| Sa        20/01/18 | | |
| Su       21/01/18 | Shorkot City Sunday Service | |
| Mo      22/01/18 | | |
| Tu       23/01/18 | Leaving for Airport | |
| We      24/01/18 | Departing from Lahore | |
| Th       25/01/18 | Arriving in Adelaide | |
| | | |
Costs involved in going on this outreach
Tax Deductible Donation –  AUD 2500
We take care of all the logistics for your trip as well as the organisation of the clinics in each area. Your tax-deductible donation for participation covers international transportation between Australia and Lahore, ground transportation between Lahore and Faisalabad, other transportation, accommodation, meals, permit requirements, airport taxes and other requirements necessary.
This amount is an estimate and might change because the budget is not finalized and I am still working on raising funds.
Medical Team Preparation
Address the Primary Health Needs
Top 10 Deadliest Diseases in Pakistan
(by Sidrah,  11 Nov 15)
Acute respiratory infection (51%) is one of the most lethal diseases in Pakistan. Most victims are children under the age of 5 with weak immune systems. It is caused by viral infections, pneumonia and Influenza-like illness.
Malaria (16%) greatly affects the lower-class people in Pakistan who live in rural areas or slums. The high incidence of malaria is due to the presence of stagnant bodies of water and unsanitary conditions where mosquitoes breed.
Viral Hepatitis(7.5%) is a major epidemic in our country. Approximately, 12 million people are infected with either hepatitis B or C.
Cholera, infection of the small intestine, is controllable but it is still prevalent, particularly during the rainy season.
Dengue fever is another controllable but highly infectious disease with frequent epidemics.
Tuberculosis is one of the major diseases in Pakistan. It is the fifth TB high-burden country worldwide. Not only that, globally, it has the fourth highest prevalence of multidrug-resistant TB (MDR-TB).
Breast cancer is the most common cancer in Pakistan. About one in every nine women in Pakistan suffers from breast cancer. Approximately, 40,000 women die every year of breast cancer in Pakistan.
Cardiovascular diseases kill 200,000 annually in Pakistan. Over the last few years, obesity has become a health issue in our country that eventually leads to coronary heart diseases and diabetes.
Talking of diabetes,Pakistan has the highest percentage of people in South Asia with diabetes. Right now, there are 7 million people in Pakistan with diabetes.
Lung cancer takes the lives of 100,000 people every year in Pakistan, and almost 90% of the cases are caused by chain smoking. In South Asia, Pakistan has the highest consumption of tobacco.
PROGRAM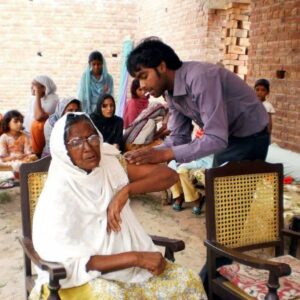 Food Parcel Day
Lunch with families
Food parcel hand over to widows
Sewing School Graduation
Grace of God Church leaders and sewing school students and women will meet at Lily of the Valley Home for celebration.
Women's meeting
Graduation ceremony
Lunch
Immunisations
Local doctor to administer immunisations – widows and orphans at the Lily of the Valley Home
Local doctor to draw up a schedule for follow up immunisations
All schedules to be filed and stored at Lily of the Valley Home
Sadaf (qualified nurse) to continue administering the immunisations according to schedule
DentaL Care – Brickyards
Local dentist to visit 6 brickyards for dental check-ups and dental work
Education on dental care
Distributing toothpaste and tooth brushes
Visit pregnant women and breastfeeding mothers to orgnanise consultation with midwife at the Lily of the Valley Home
Distributing blankets
Clinic for Pregnant Women and Breast Feeding Mothers
Midwife to see pregnant women and breast-feeding mothers at Lily of the Valley Home
Multivitamins to be distributed to these patients
Family planning awareness by midwife
Rikshaw fees to be paid
Follow-up care and vitamins every month and building relationship with mother
All immunisations for new babies – on schedule
Assessing the water and sanitation crisis.
Assessing the need for clean water and toilets at brickyards
Brainstorming with local church about a solution for the crisis
OUR ATTITUDE 
Paul writes to the Colossians: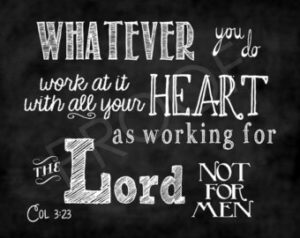 Paul writes to the church in Ephesus:
"For we are God's
workmanship, created in Christ Jesus to do good works,
which God prepared in advance for us to do."
Eph. 2:10 (NIV)