People who bring the message of salvation to others who never had an opportunity to hear, need spiritual coverage. The enemy looks for opportunities to stop or discourage people from reaching out to others. The Psalms give cries for help that still resonate today:
"You are my shield, and you give me victory and great honour.   I pray to you, and you answer from your sacred hill.   I sleep and wake up refreshed because you, LORD, protect me" (Psalm 3:3-5)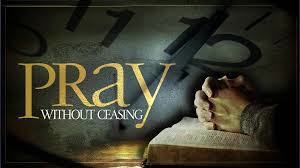 We ask that our brothers and sisters in Christ should pray for us.
Pray also for the Aboriginal people of Australia.  Jesus is the only one who can break strongholds and change lives.  Many are in need of a saviour.  
Christians in Pakistan are doing life hard and need our prayers.  This is an Islamic country and the Christians are persecuted every day.  Poverty are so bad that some children are abandoned because their parents cannot look after them.  Widows and orphans are in desperate need of intervention and the brick makers need to be freed from bonded labour.  Please pray for these people.
We can also pray for you:
We would be privileged to support you and your family through prayer.
Please feel free to send us your prayer request here.