You can help in several ways.  We can offer you opportunities to engage in what Influential Missions are doing among the Indigenous people of Australia and the Christians in Faisalabad, Pakistan.
Donations and Sponsorship:
Aboriginal Ministry
We need financial support to fund bibles, resources for children's ministry, women's ministry, outreaches to the communities, etc.
There is a big need among the Indigenous people for clothing.  We're asking for second hand clothing and shoes.
We also provide meals when we are in the communities and run special programs and we take gifts of toiletries for the women.
We cater for the immediate needs of people coming from the outback to Adelaide hospitals.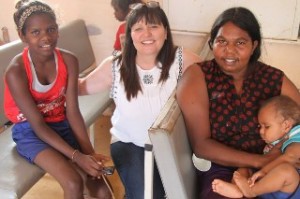 Pakistan Ministry
During 2015, Influential Missions partnered with Grace of God Church in Pakistan.  They reach out to the poor brick maker families and we want to send clothing to the children and give Christmas gifts at the end of each year.
LILY OF THE VALLEY HOME opened it's door on 1st of September 2015.  From here we do many different projects, helping people in need.  This is also a safe house and we have taken in vulnerable children and widows in the past.
Widows and orphans are supported and we need sponsorship for the children in order to pay for their immediate needs and schooling.  We provide food parcels for widows, who do life hard. We also support many who have medical needs.
Sponsorship is $55 per month and it is tax deductible in Australia.
If you want to become a sponsor click here to see the children's profiles.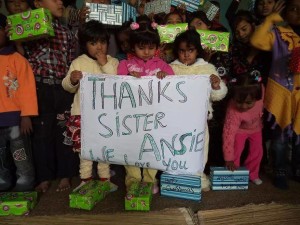 Prayer:
Your prayers are greatly appreciated. The work of our organistion and missionaries would not be as effective without the prayer support of our partners all around the world.
You can pray regularly for the mission teams, the Indigenous people of Australia and the Christians in Islamic countries, like Pakistan, who do life hard.  If you have a gift of intercessory you can become a prayer partner of Influential Missions and together we can see God's plan unfold and lives changed.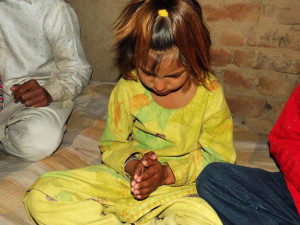 Go on an outreach:
Looking for a life-changing experience? We run short term outreaches to Aboriginal Communities in South Australia and the Northern Territory.   You can witness what God does on mission outreaches and be part of God's big plan to change lives.
You will worship under the stars and around the fire.  You will experience God's presence and see His miracles.  You will minister to the children and pray for the sick.  You will see people respond to the call for salvation.  Your faith will grow and you will not be the same person returning home.