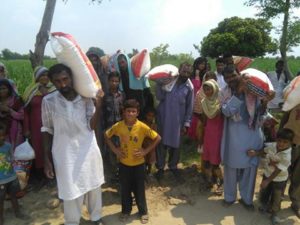 The production of bricks stops during the raining season.  Brick makers cannot make bricks in the rain and when it rains for days in a row, these families are without an income.
Thanks to the donation of others, we were able to buy food parcels for 12 families and helped them through a difficult time.
Click HERE to watch a video clip.