Lily of the Valley Home
Faisalabad, Punjab, Pakistan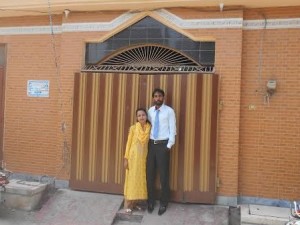 Asher Zia and Sadaf Asher are the Caretakers 
We support widows and their children and brickmakers by providing monthly food parcels and medical assistance.  We also provide in the immediate needs of other poor Christians.
A sewing school opened during July 2016 and women learn the skill of sewing and design.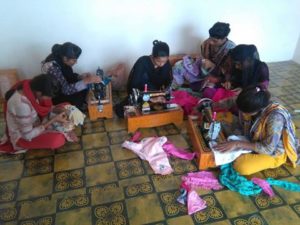 James 1:27
Religion that God our Father accepts as pure and faultless is this: to look after orphans and widows in their distress…
Widows and their Children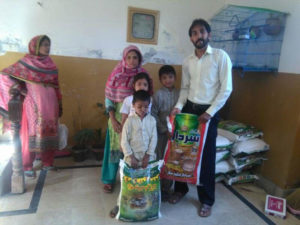 In partnership with Grace of God Church, Faisalabad, we support Christian widows who live in poverty by providing a monthly food parcel and paying for the children's schooling. We take care of their spiritual, emotional and physical needs.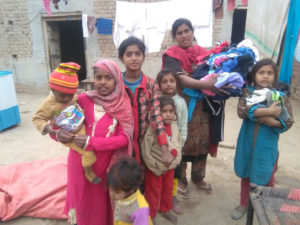 The brick makers from Pakistan live in extreme poverty.  We provide food and medical assistance when there is a need. We hope to start a school for the children in the future.  Education breaks the cycle of poverty.
Jeremiah 29:11
For I know the plans I have for you," declares the Lord, "plans to prosper you and not to harm you, plans to give you hope and a future."
Aboriginal Ministry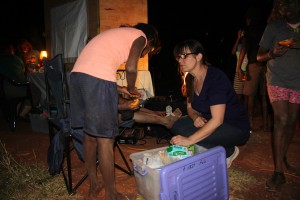 Just like in the cities, God is needed in the lives of many of the people in remote Aboriginal communities of Australia. We go on outreaches to the communities of Pupanya and Yuendumu in the Northern Territory once a year.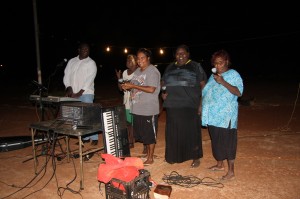 A team of volunteers join us and we do children's ministry, women's ministry, sing-alongs and preaching the gospel.  We share the love of Jesus in many ways.  This is a life changing experience.
Matthew 28:17-20
The Great Commission
 "All authority in heaven and on earth has been given to me. 19 Therefore go and make disciples of all nations,baptizing them in the name of the Father and of the Son and of the Holy Spirit,20 and teaching them to obey everything I have commanded you. And surely I am with you always, to the very end of the age."
Hospital Visits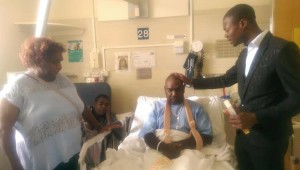 Our chaplains are doing hospital visits, praying and encouraging the sick.  Aboriginal people from remote Australia are often admitted in Adelaide hospitals and we are here to support them in their time of need.
James 5:15
 And the prayer offered in faith will make the sick person well; the Lord will raise them up. If they have sinned, they will be forgiven.